Office 365, a cloud-based platform, offers a collection of 30+ tools that help create an advanced digital workplace for streamlined content management, increased productivity and enhanced collaboration both for remote and in-office employees. Due to widespread cloud adoption, as well as scalability, affordability and rich functionality of Office 365, the suite has become one of the leading enterprise platforms that allow implementing powerful collaboration solutions.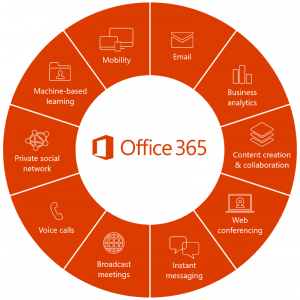 ---
---
Ready to explore Microsoft 365 for your organization? Get in Touch with us and we will help with the journey to adopt Microsoft 365 cost effectively and with experienced advice.
---
To request our Management or support services or to know more , please Get in Touch with our Team.
---
Get in Touch with us to find more about our solutions for O365 Backup and Business Continuity for your business.
---